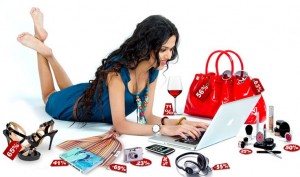 Have you already given up in searching for stuffs you want at any department stores? Or maybe you are still not satisfied with the quality or price? If you nodded, then the writer suggests that you should start to browse and get them through online stores. Do not immediately pessimistic about it just because you can not observe the products directly. Here, I will guide you how to be careful when you buy products from them.
Always Read, Ask, and Check
In online stores, since you do not know whether the products are as good as the pictures displayed, you should ask and observe by yourself. For example, if you look for sweater, you should ask what material which is used. Also, if the sellers have explained, you would better not to get satisfied immediately. Try to browse or observe directly at department stores, just in case there are clothes with the same material. Also, you can compare the price if you have found it.
For further info, you can also ask other customers. If the online stores which you visit are in form of blogs, you can simply find other customers on comments section. Also, if the sellers use Facebook or Twitter account to open the stores, you will also be able to ask the customers which bought their products. Find them on Testimonial sections, so you can ask whether the products are really worth to buy.
Do not forget to ask them about the delivery process. If there is a notice that the products are ready to purchase, ask them when they will be delivered to you after you have done the payment. Is it directly on the day when the sellers receive your money? Or the sellers have their own schedule of delivery order? Always remember to do a confirmation about it, so you can ask them again, just in case your stuffs are not delivered at the time they have promised.
Also, you may look for information about the guarantee. If the products delivered are not in a good condition they should be, or they made a mistake in delivering it, what will the sellers do? Will they substitute it with a new one or will they refund your payment? You should pay attention of those things, so you will not regret when you have done a payment.
Check other blog posts on online stores HERE and HERE. Trust your site at the best Windows Hosting service.