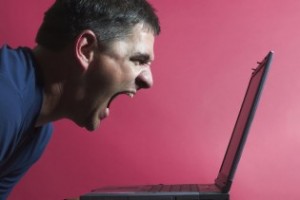 We know a famous statement which says that 'Your satisfaction is our main purpose.' Or 'Your smile is our smile.' Yes, those are slogans which sellers often utter on their products. So, when you build online stores, make sure that you really make those slogans as actions, not only as words. But, do those slogans mean that we have to follow all buyers' commands whatever they want? Of course not. Here, I will suggest you with some strategies on how to face un-serious buyers.
Be Strict to All Customers
As I said before, although we should do our best for the customers, they should also follow our rules, so we can cooperate well with them. It is important to maintain the selling and buying process. So, a customer can only be called a king if they are wise and able to appreciate others—in this case, the sellers. If not, then you have your will to blacklist them.
First of all, I am sure that you will meet 'promising' customers in your online stores. Why is the word 'promising' being put in a quotation mark? It is a name for the customers who only love to make promises without doing what they have said. They will probably beg you, "Please. I really want this sweater, but I do not think I can pay before the due date. So, can you please keep it for me? I swear I will pay on the next two weeks after the due date." Well, use your heart in business is very good. But, how if the customers make use of your kindness?
Due to this matter, you should be strict. Feel free to say that you are thankful because they really want to buy from your online stores. But, always remember that you have to be fair with all customers without any exception. So, they should pay before the closing date, as other customers do. In addition, you may also give some tolerance, such as allowing them to pay about fifty until seventy percents of the price before the closing date. But still, the goods will be delivered to them only if they have paid one hundred percent of the price and the delivery fee. By doing this, you will know that your customers are really promising or only 'promising' in quotation mark.
We will discuss more about online stores on the next post. Make sure you check the previous post on online stores HERE . Get your online store hosted at the best Windows Hosting Service.