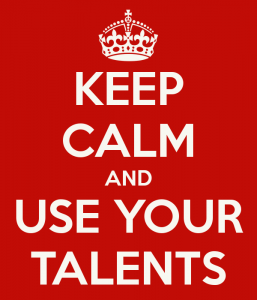 Who says that online stores is merely about selling products which are concrete? Well, open up your mind and start to think out of the box! Are you able to paint? Can you translate languages well? Are you an expert in designing either in fashion or website world? Or, do you have any other talents which you think you can use to earn money? Well, why have you just realized it? Start to develop your business by showing your talents!
Prove and Sell your Ability
In this case, because you do not sell concrete goods in your online stores, then all you have to do is prove your talents as best as you can. Let us say that you want to sell services on painting shoes or designing plain T-shirt. Then, you have to design those stuffs as stunning as you can. To make it very splendid, you have to create not only amazing pictures, but you also have to 'play' with colors. In addition, if you make a replica or a design by request, you should capture it beside the original or the requested one, so the customers can really prove it.
In online stores, you should not only show your best selves in painting and designing skill, but if you have talents using Photoshop or other applications on your PC, you can also offer services for designing and editing either for logos or pictures. Moreover, there is no additional fee in requesting the designs until the customers decide the choice. So, for example, you offer your design first. Then, if your customers want some revisions in some parts, either in the color, pictures, or else, they do not have to pay until it is fixed.
In addition, if your skill is in translating or programming, then you should prove it by giving first free or cheap price as a trial. But, you can also restrict how many words you translate or what programs you will show them, so they do not make use of you, just because it is a free or cheap one. By doing this, they can prove your talents directly, and they will know that you are trusted. To make it more persuasive, tell them that there will be special discounts or even refund process, if there are many grammar errors in the translation, or if the programs can not be run.