Securing your website is really essential. It can avoid your site from any hackers and it can increase your website reputation as well. Sitelock, is a security feature that can be used for securing your website from any malwares and some other problems. What is sitelock? Sitelock is a security service that is focused more in how to give any protections for your website and online business from some malware, hackers, evesdroping, vulnerability and it can keep your website from any blocks and online thread that can make your site is deleted from Google search engine.
Nowadays, there are many providers that including sitelock as one of their service. However, not all those providers give the best service. That is why; as a consumer we have to be detail enough in choosing the right sitelock provider. The most recommended provider in which you can use their sitelock service is seekdotnet.com.
There are many reasons why you have to make seekdotnet.com as the only option when you looked for a sitelock service. In fact, this provider provides the comprehensive sitelock security that is suitable for small or even big business. Furthermore, it can help to raise the sales over 10%. You have to avoid the opinion that are thought by most people in which they will start thinking about the security after their website gets hacked and also blacklisted by Google. That is why; you have to start thinking about using sitelock from seekdotnet.com right now. It is really easy to use, trusted, effective and affordable as well.
How Sitelock will work to protect your website or your online store?
This is a common question that always gives by most people. Sitelock will do a routine check up for your website. In the other words we can say that it will give a comprehensive service whether you have a small, intermediate or even a big business. Sitelock from seekdotnet.com offers an online business and affordable to protect your business. It will avoid the business stop in a proactive way and clean your website quickly that is accompanied with instant reminder and easy dashboard that can be used to identify any problems of security and it will help you to find the best solution.
Top Features of Sitelock from seekdotnet.com
Sitelock from dotnetnuke.com gives many top features that will make our protection for our website is much more effective and easier. Those top features are:
The detection of Malware with quick diagnosis
Vulnerability identification
Blacklist Monitoring
Expert Supports
There are three packages types that you can choose based on your need and of course based on your budget as well. Those packages are:
Basic Packages that is offered with the price of $25,00 per month.. more
Intermediate Packages that is offered with the price of $55.50 per month.. more
Advanced Packages that is offered with the price of $155.50 per month.. more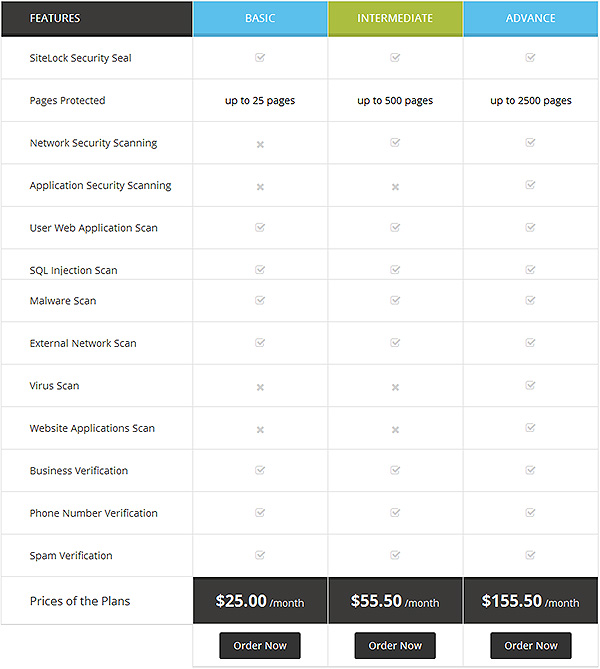 With all of these easiness and supports, choosing sitelock from seekdotnet.com is the perfect option and lets your website secured enough starting from now.